Nancy's Third Page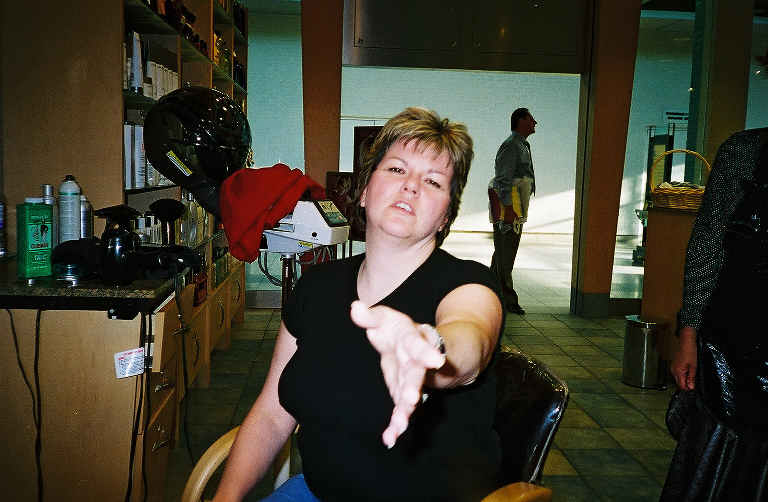 The delighful Nancy let her hair grow during the winter. But as Spring approached she felt it was time to sit in the chair once more and plead for the clippers to do their work ....
NOTE: Once again I am sure we all appreciate Nancy's generosity in sharing these pictures with us. Please could you respect her kind consideration and copyright and not use these pictures on any other web site. Thanks..
So, as usual, sit back and enjoy ... as the stylist said to Nancy ....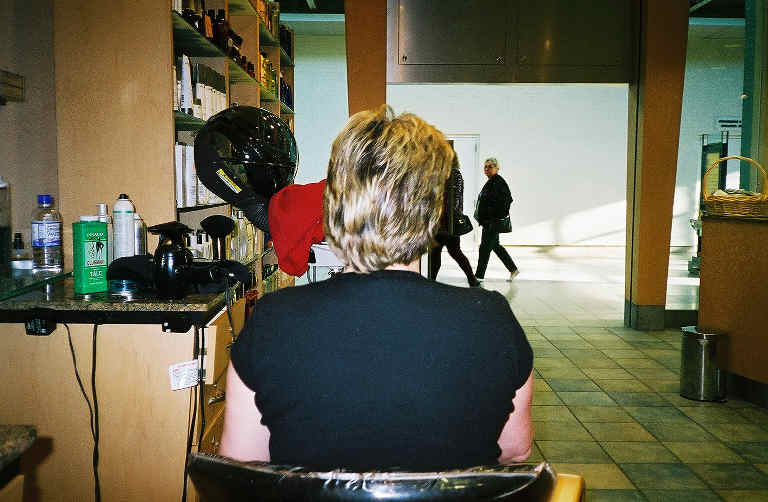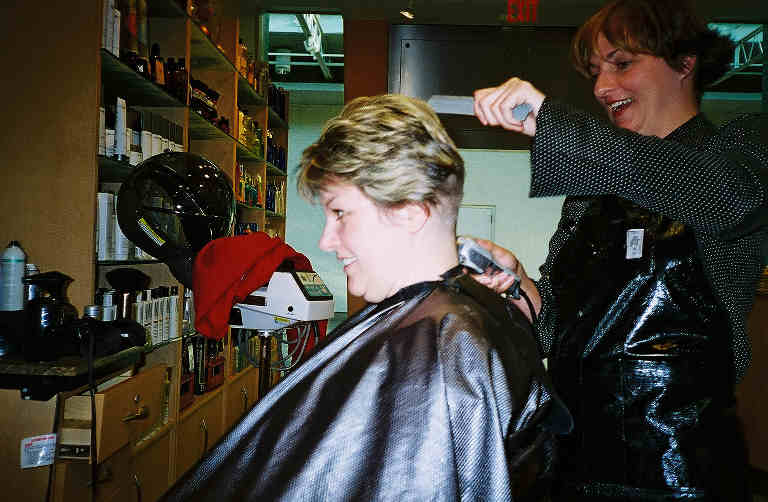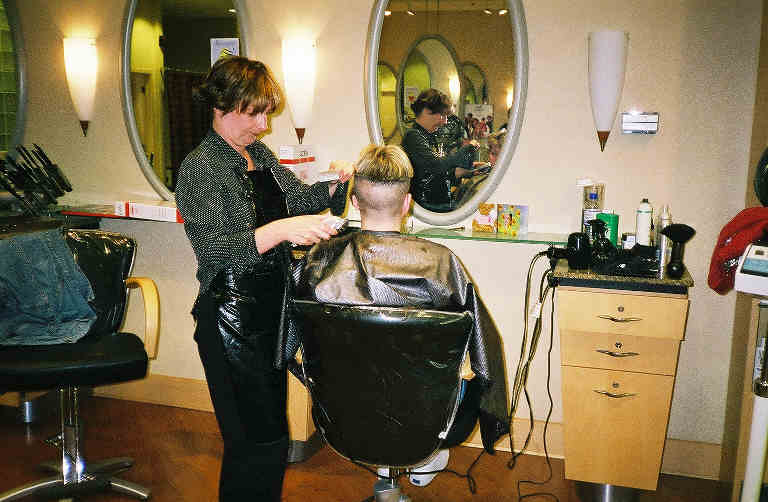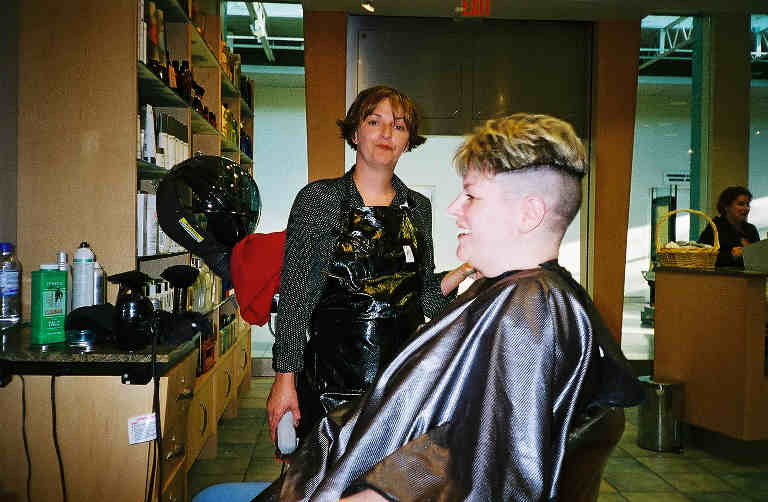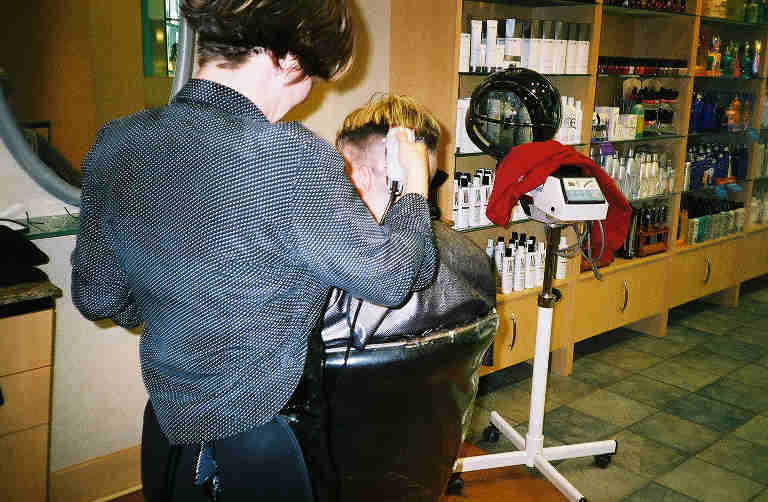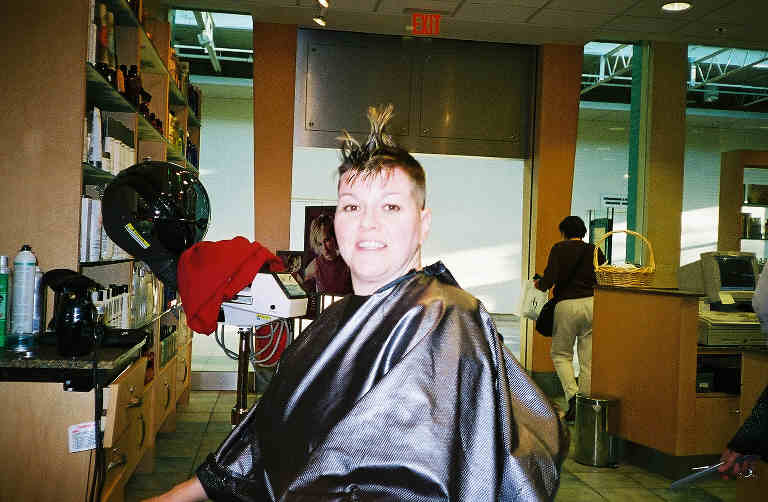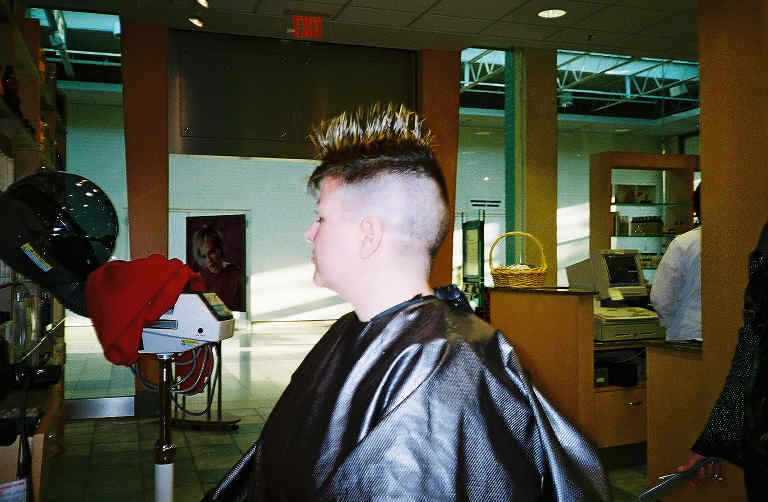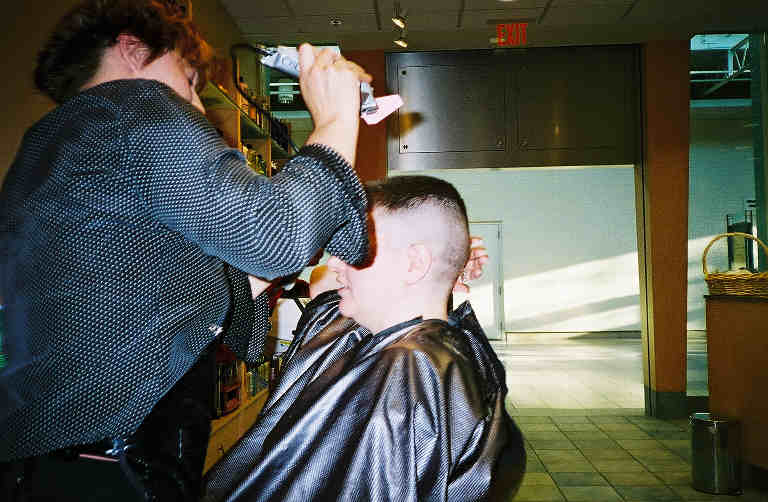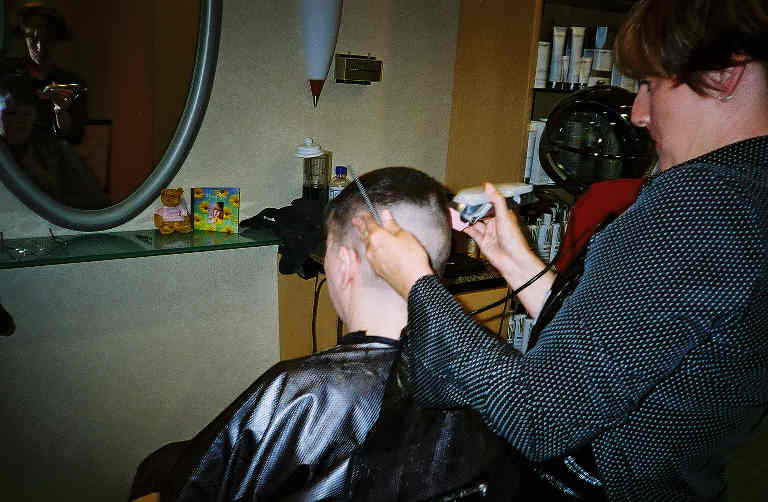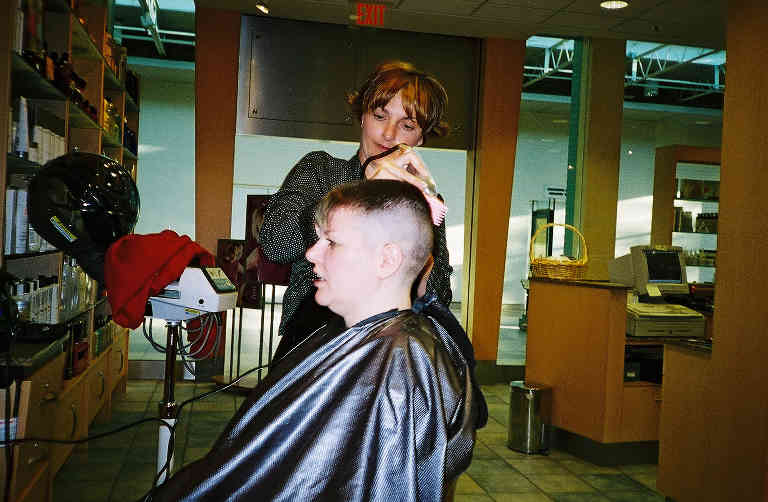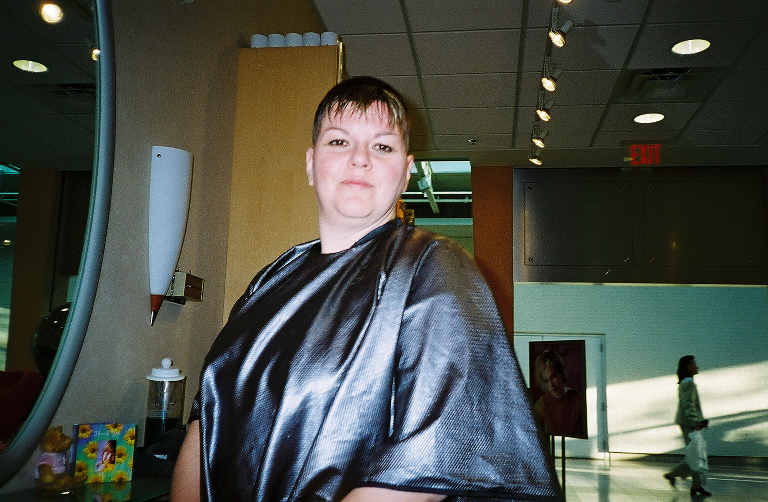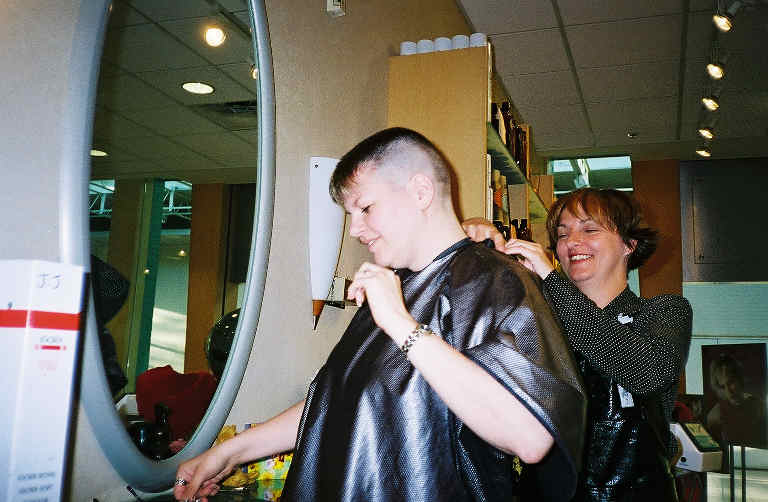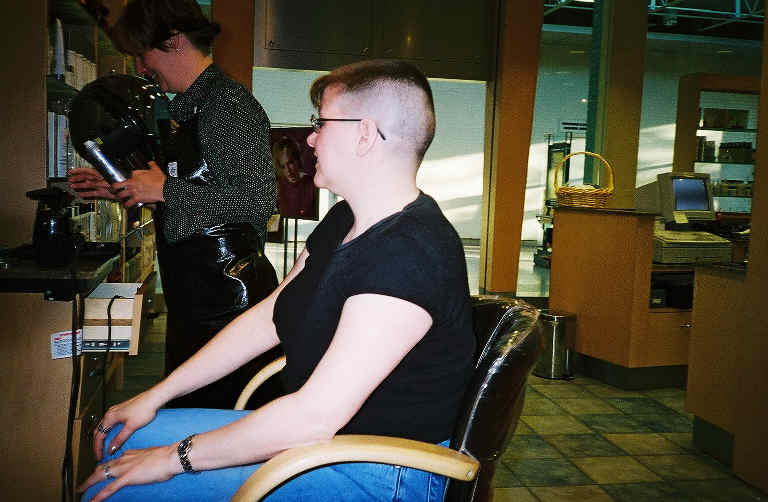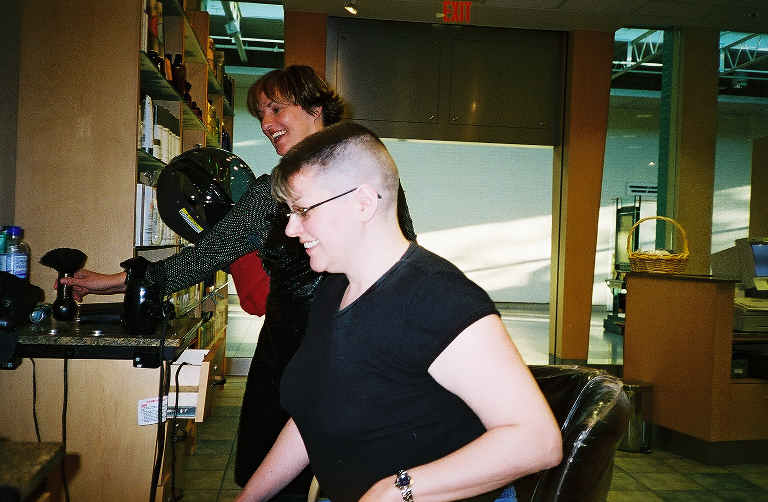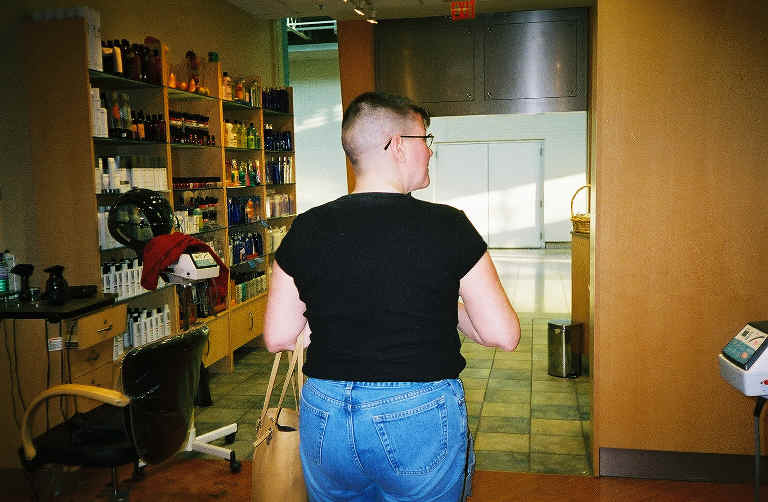 I hope you have enjoyed seeing Nancy's new look. If you have then why not let me know and I will pass on your comments to Nancy herself. Nancy, once again, thanks from all us!