Nancy's Page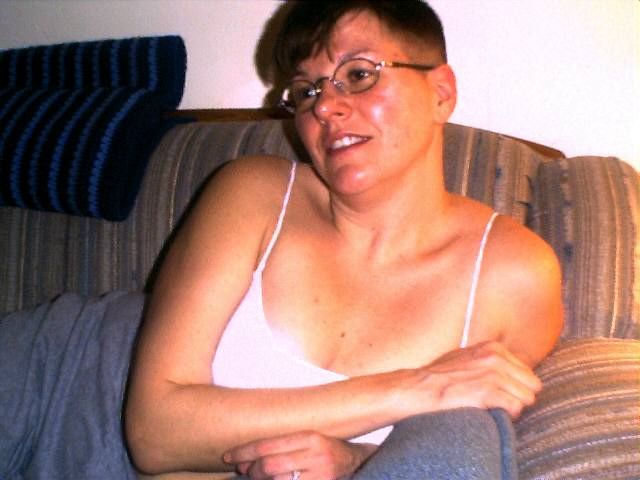 While I was chatting to, Nancy, a good friend of mine recently she asked if I would create her very own web page. How could I resist. So, on this page, you will see a number of pictures of Nancy displaying her lovely nape with a series of buzzcuts which she has enjoyed over the last year or so, since cutting her long hair. (And before you ask no I don't have any 'before' photos - I asked!).
NOTE: I am sure we all appreciate Nancy's generosity in sharing these pictures with us. Please could you respect her kind consideration and copyright and not use these pictures on any other web site. Now, Enjoy!.
So here we have Nancy in the chair with a friendly stylist. "What will it be today ..."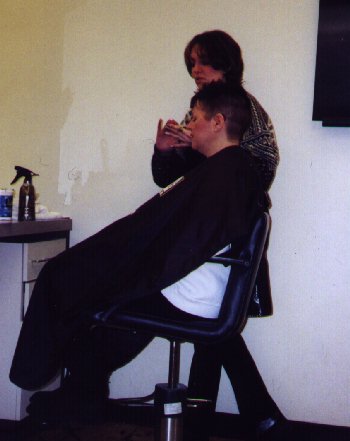 "Er, not sure, how about a little off the back?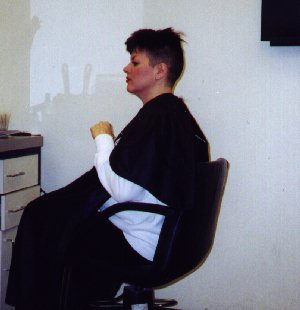 "OK I'll just get my clippers ..."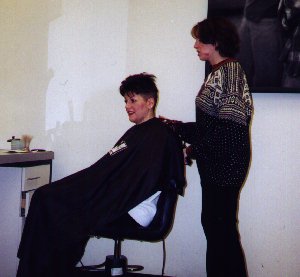 "Mmm, that feels great!"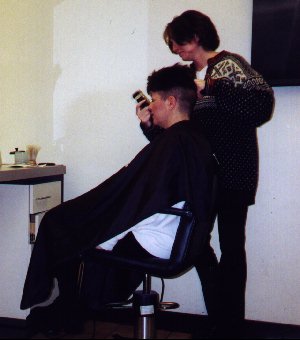 "You would like to see the back. Sure ..."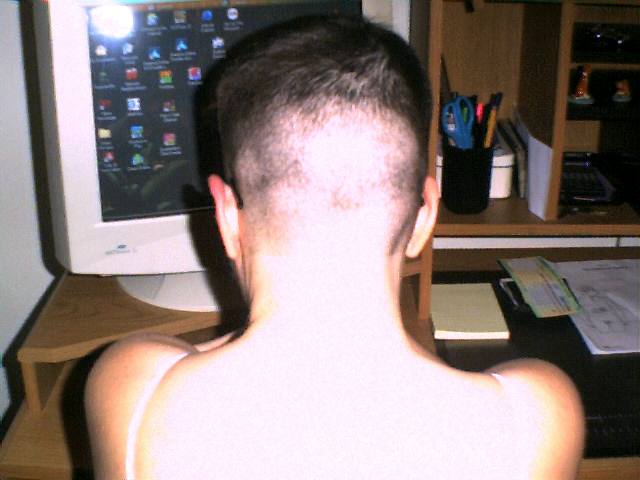 "And the side? No problem ..."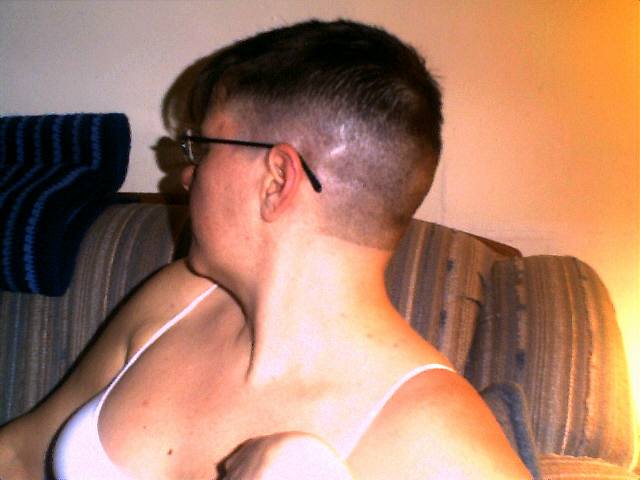 "And the back again? Why, of course ..."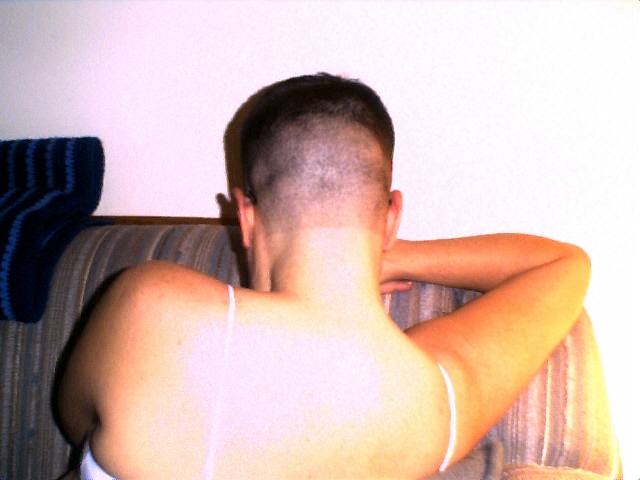 "And again ..."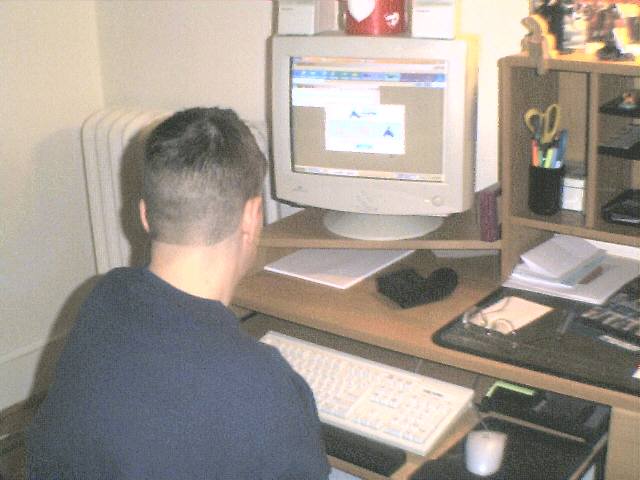 "And from the side once more ..."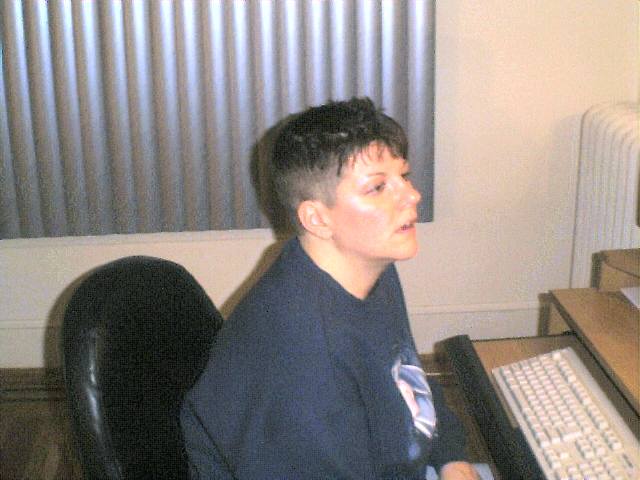 "Seen enough? Well, there is a one more, rather fetching bowl cut. But it wasn't for Nancy so in her words it had to go. Shame really, I rather like it"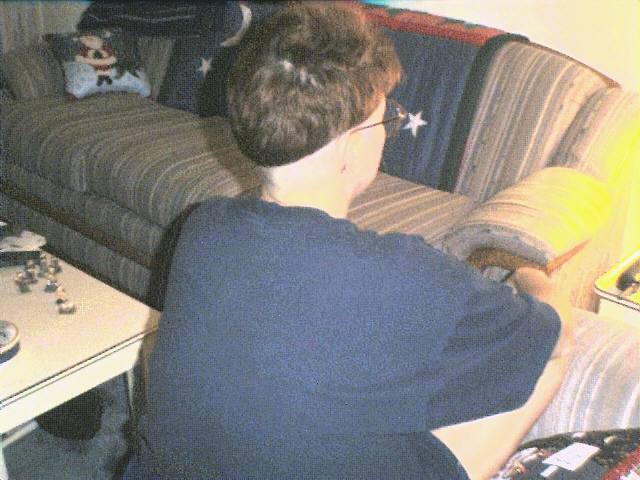 I hope you have enjoyed seeing Nancy's various transformations. If you, or indeed if you haven't, then why not let me know and I will pass on your comments to Nancy herself