Street Cuts of Desire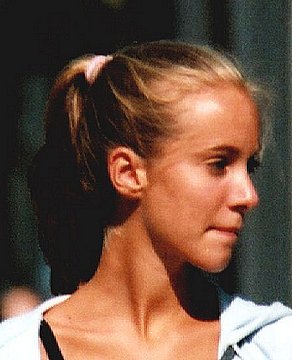 Here's something a little different. A friend of this site has kindly contributed a selection of piccies showing a variety of styles on the street, varying from long to short. If you have any comments you would like to make then please let me know and I will pass them on. Thanks to the contributor, from all of us.
Hopefully our contributor will send some more in the future. If anyone has any similar photos they would like to share then please send them along
NOTE: We all appreciate the generosity of the contributor in sharing these pictures with us. Please could you respect that person's kind consideration and copyright and not use these pictures on any other web site without permission. Thanks..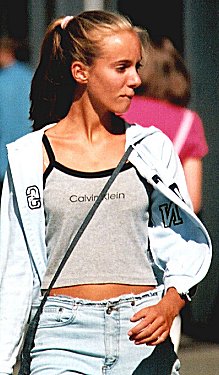 We start with the above two pics showing a nice sleek and swingy ponytail. And this is followed by three piccies showing an equally sleek plait.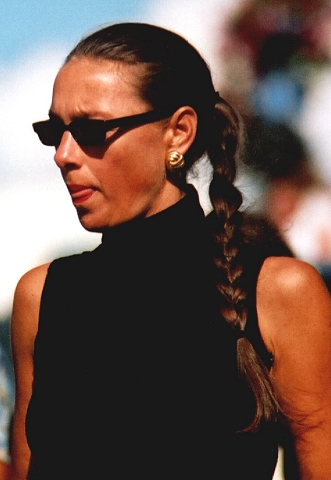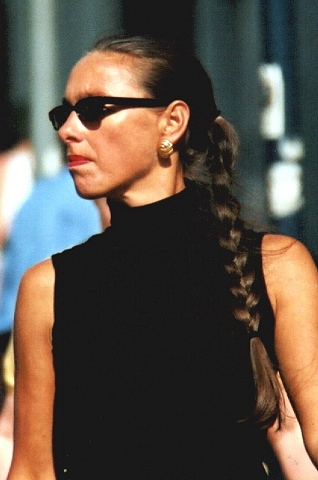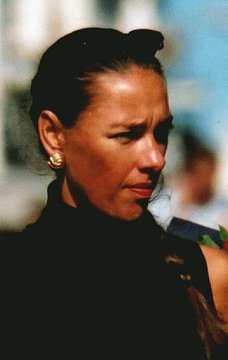 A curly ponytail ... hmmm, not quite in the same category as those above.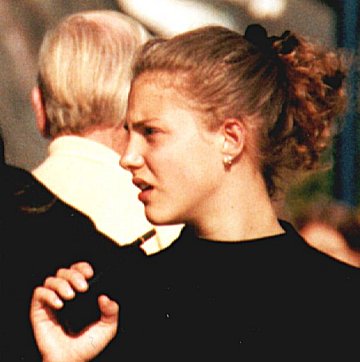 Yes, nice in its way. Silky and thick.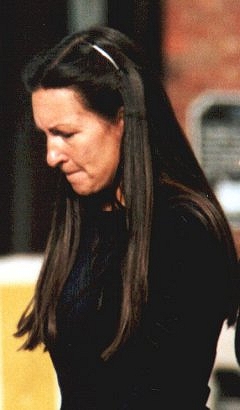 Yes, I think she can keep that, don't you?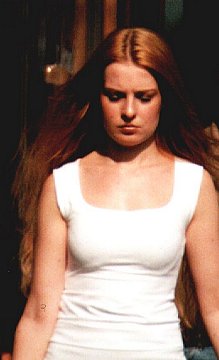 Yes, also keepable!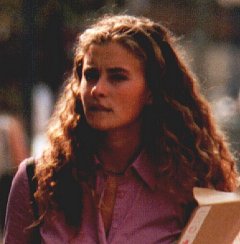 A nice, neat crop. Rather too polite perhaps?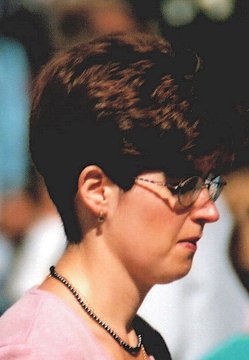 A bob? A wedge? Hmmm, think we should point her at Roberta's pages don't you?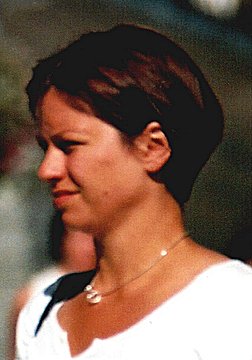 Yes, nice short fringe and choppy crown. Like this one!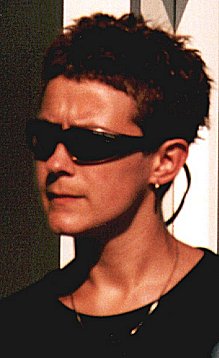 Hmm, nice in principle but I think that Fwitz would say it could do with a twim!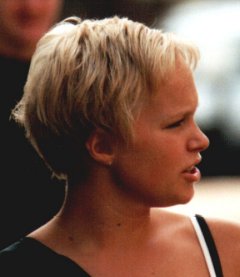 A wedge that could also do with a twim. "Oh, Fwitz!"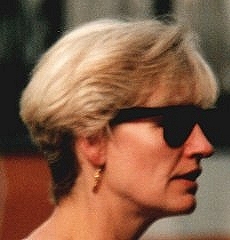 Ah, a nice nape to finish with!